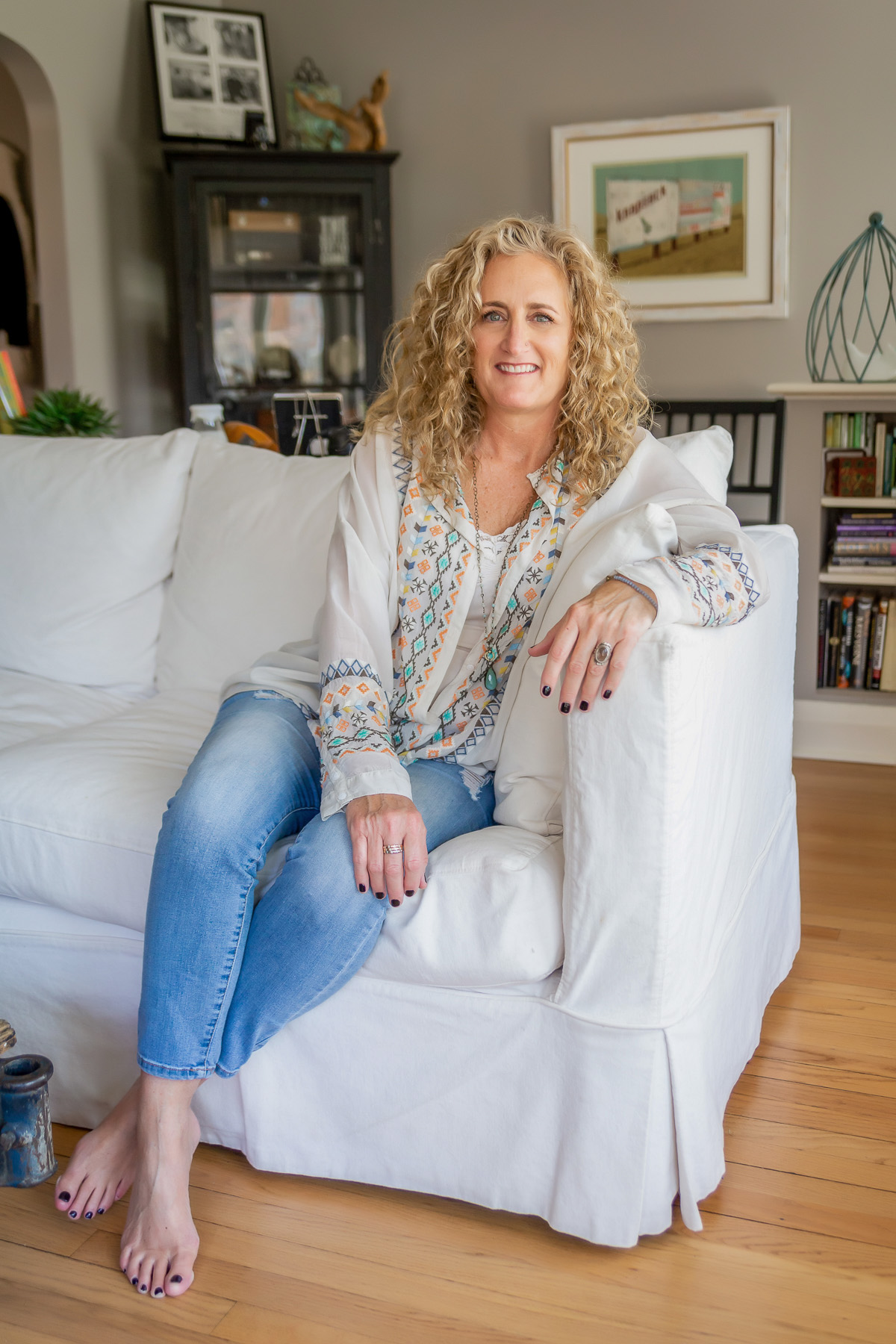 Brand Photographer
Hi Beautiful!
I'm Lesley; a Chicago based, willing to travel, out of the box, female focused photographer + branding expert who specializes in helping you create beautiful images of your brand stories that will engage your audience
I am Female Focused… What the heck does that mean? It means I am passionate about women + their stories + beautiful images AND connecting all 3. I want to create imagery that makes you feel empowered and confident to share yourself and your amazing business with the world.
My biggest strength and what makes me well me is I have a have an innate ability to connect with women easily and on a deep level. This serves me well as a photographer because I am able to make you feel comfortable while you're in front of the lens knowing that I am capturing amazing images of you and your unique brand.
I'm sassy, sarcastic, I occasionally swear and I'll suggest out of the box ideas that will stretch you or may make you feel uncomfortable BUT I will create beautifully authentic images of you that you will love and thank me for…it's my process what can I say it works.
I am so passionate about female creatives and small business owners that I will do almost anything (aside from robbing banks or anything jail related) to help you be seen by your audience. I will become your #1 Fan and sing your praises to the rooftops so be careful what you wish for my friend.
My Story
How I Got Started
I have always loved photography. As a matter of fact when I graduated from college my Dad asked me if I would like a business wardrobe or 35mm camera as my graduation present? Camera please and thank you!
I spent many years photographing for fun but not believing I could do it for a living. However, once digital hit I took some courses at a local community college and made the leap into photographing children.
Over the years, as my daughters grew I graduated out of photographing babies, children, families to high school seniors but all along I've been passionately photographing and supporting female creatives. I love seeing what amazing women have created and how they've turned that into a business and brand.
I've forever wanted to travel but raising 3 daughters and wanting to be involved in their lives prohibited me from being able to take my business on the road. This fall, my last daughter heads off to college so I am focused on traveling around the country and world capturing amazing woman their stories and beautiful creations. The world is my oyster!
This quote is in the center of my vision board…yeah I'm a manifesting kind of girl.
"I want to create a life I don't need a vacation from…"
-unknown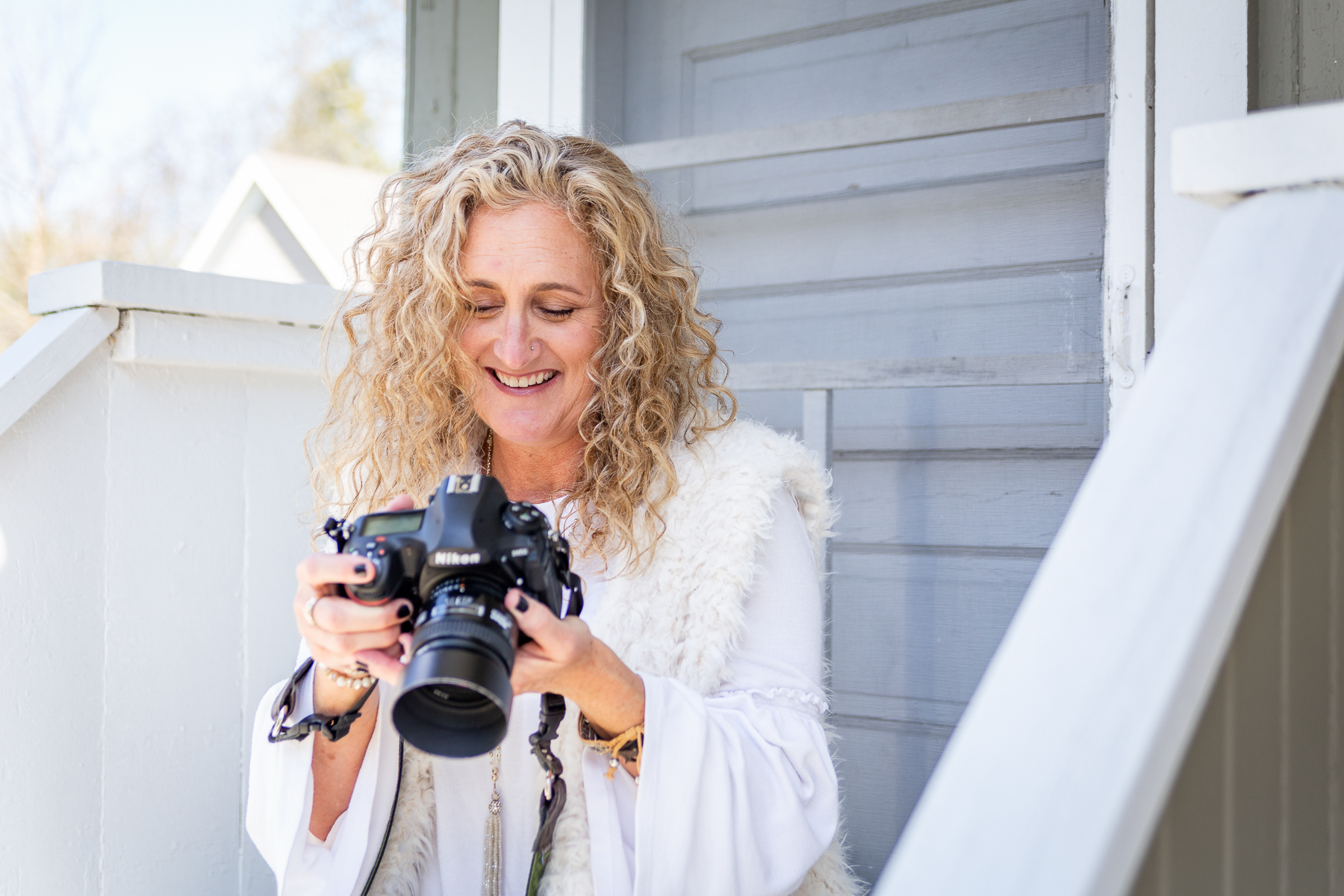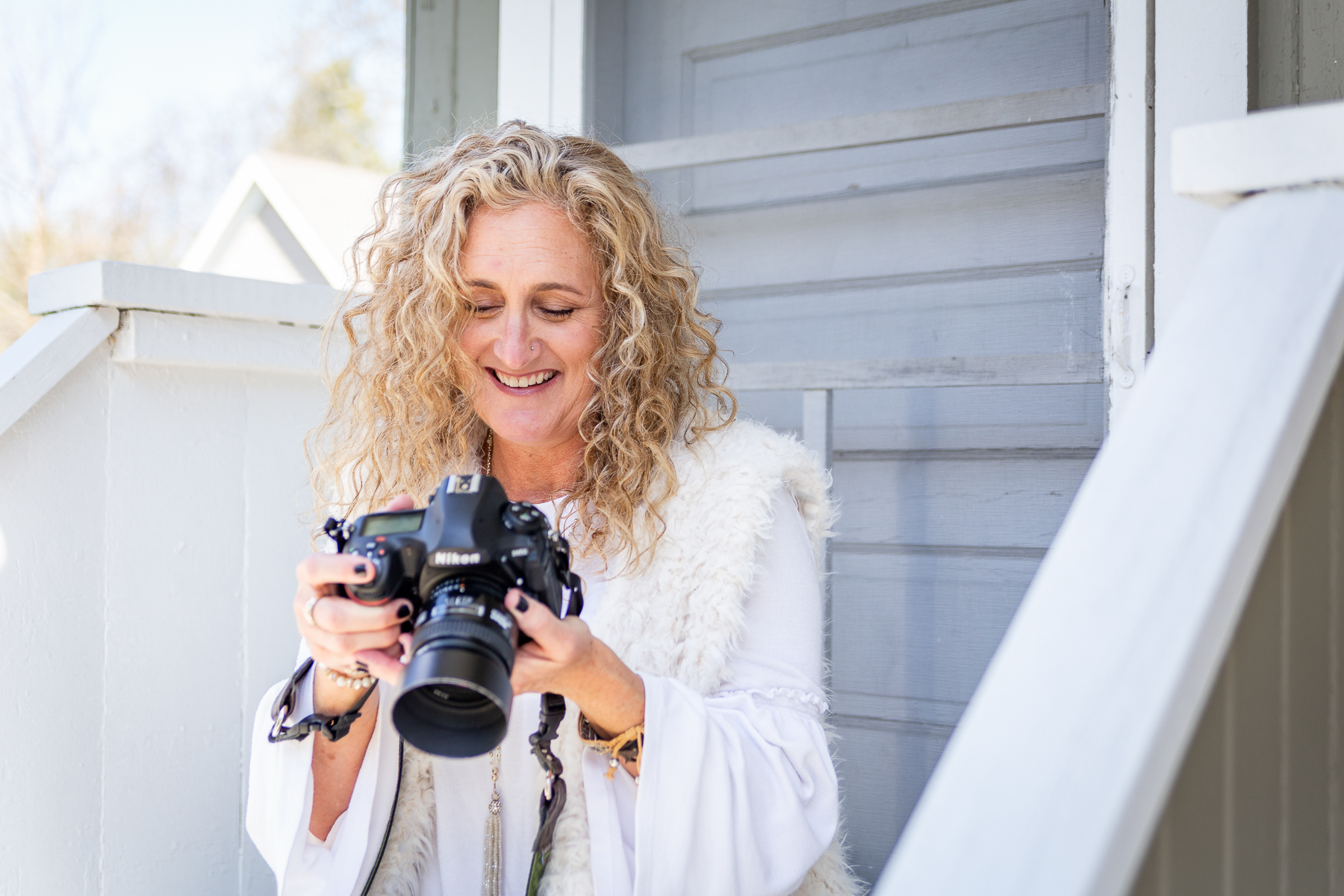 What you don't need to know but still fun info…
I drive a convertible Sunny Yellow Bug…top down + music loud!
Originally a Florida Girl…LOVE sunshine + water!
Eternal Optimistic…thanks Mom!
I have 3 daughters and 0 sisters so I've gathered them through the friendships in my life.
I believe ALL women especially 50+ are Beauty+Full!
What I Do
Brand Photography, Senior Photos, Travel & Lifestyle Photos
Okay, you feel like we could be a good fit but need more info before you're ready to book a session?  What's next?
Book a free consultation so I can learn about you and we can schedule a get to know each other call and dig a little deeper.
Want to Schedule an Appointment?